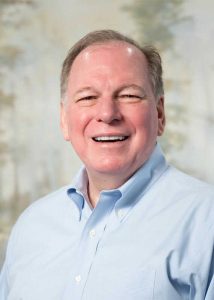 Kenneth Starling, DDS
Orthodontist
Dr. Starling earned his Doctor of Dental Surgery from Emory University in 1985. Dr. Starling practiced general dentistry for five years before returning to Emory University School of Post-Graduate Dentistry for a certificate in orthodontics in 1992. Dr. Starling became board certified in March 2007.
Dr. Starling is an active member of many professional organizations at the local, state and national levels, including the American Association of Orthodontists, the American Dental Association®, the Hinman Dental Society, the Georgia Association of Orthodontists and the Gwinnett Challenge Study Club. He was previously the president of the Georgia Association of Orthodontists and currently serves as treasurer of the Gwinnett Challenge Study Club. Dr. Starling served on staff at Scottish Rite Children's Medical Center as a member of the craniofacial/cleft palate team. He offers continuing education classes and workshops for dental staff in the area. Dr. Starling and his team are available to lecture at health fairs and elementary school puppet shows and visits.
Dr. Starling is an Atlanta native who attended Marist School and Georgia Tech, where he received a Bachelor of Science in chemistry. He resides in Grayson with his wife, Flo, and their three children, Grace, Kent and Patrick. As an Eagle Scout, Dr. Starling has been active in scouting as an assistant scoutmaster. He is also involved in the community as a youth baseball coach. He was a member of the parents council at Agnes Scott College from 2012-2016. Dr. Starling and his family regularly volunteer at the Central Presbyterian Men's Shelter in downtown Atlanta. In his spare time, he enjoys sailing, skiing, mountain biking, and spending time with his friends and family.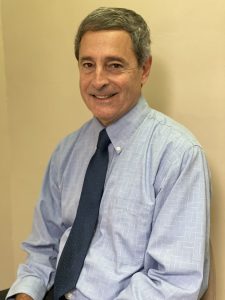 Pete N. Bougas Jr., DMD
Orthodontist
Dr. Pete N. Bougas Jr. joined our office in December 2021. He received his Doctor of Dental Medicine in 1981 from the Medical College of Georgia, ranking third in his class of 64 students. In 1983, he graduated from the University of Florida College of Dentistry, and in the same year, he began working in a private practice and has been doing so ever since. During this time, Dr. Bougas has treated the families of over 40 dentists.
Dr. Bougas constantly attends seminars for continuing education, which helps him stay well-informed about the latest orthodontic techniques. What he enjoys most about working at Starling Orthodontics is practicing in a comfortable environment with a well-respected and excellent orthodontist. He works hard to continue to deliver high-quality care, as he has been doing since 1983.
Dr. Bougas grew up in the Atlantic area, graduating from Briarcliff High School in 1975 and graduating manga cum laude from the University of Georgia in 1978. Dr. Bougas is married to his wife, Salli, and they have three children, Nicholas, Emily and Anna. In his free time, he enjoys golfing and spending time with his family.
Meet Our Team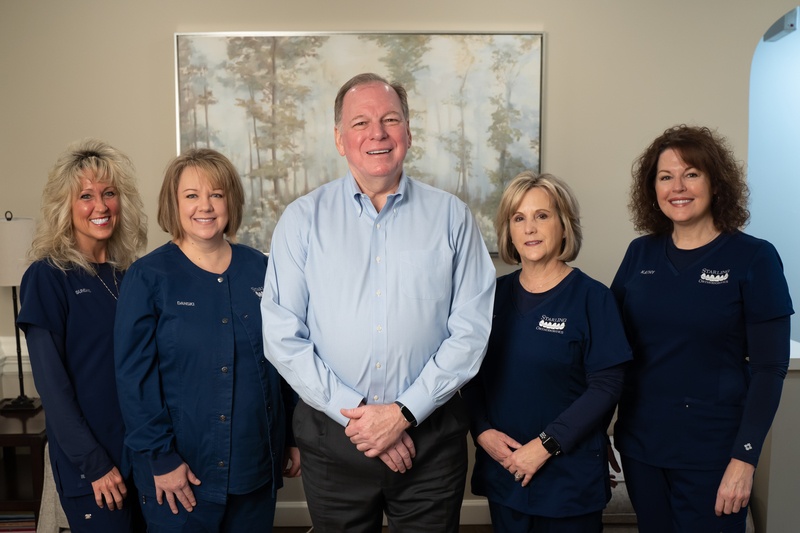 Our entire team maintains the highest standards within the orthodontic field. Our team members, all experienced orthodontic professionals, are routinely updated in courses to serve you with the newest techniques in all phases of treatment. Our entire team is highly trained and dedicated to providing a superior level of orthodontic treatment. Our clinical team is certified by the State of Georgia to perform expanded duties. We follow the procedures recommended by the American Dental Association for sterilization and infection control, assuring your health and safety. We attend continuing education classes and the Southern Association of Orthodontists annual meeting.
Our office has the specialized equipment, facility and team to properly address today's most demanding orthodontic needs in a warm and caring environment. If you would like to learn more about our orthodontic team in Lawrenceville, Georgia, we welcome you to contact Starling Orthodontics today at (770) 963-8085 and ask for a visit with our orthodontists!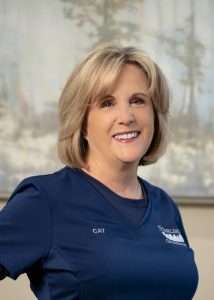 Cay
Treatment & Financial Coordinator
Cay has been with our team since July 1979! She is a team player and is always going above and beyond to do her job to the best of her ability. She loves working with Dr. Starling and the whole Starling Orthodontics family.
Cay is married with three grown children, five grandchildren, three great grandchildren, and the cutest dog in the world, Zoe. She enjoys shopping, spending time with her family and watching General Hospital. If she could have any superpower, she would learn to slow down time.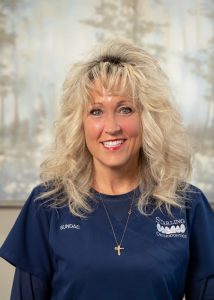 Sundae
Public Relations & Financial Coordinator
Sundae joined Starling Orthodontics in May of 2011 and has been delivering exceptional customer service since day one. It is important to her that each patient receives the ultimate customer experience from beginning to end. She loves how close our team is here, and how well they work together to ensure that each patient has a rewarding experience on each visit.
Sundae has two beautiful children, and when she's not at the office, she enjoys volunteering at their school and spending time with her family. She is also a certified personal trainer and group fitness instructor, extending her passion for health and fitness both to her patients and to her personal life.
Growing up, Sundae's favorite movie star was Tom Cruise, and if she could choose one superpower, she would choose insight. Having the vision to see what is before you and what the future holds would be incredible.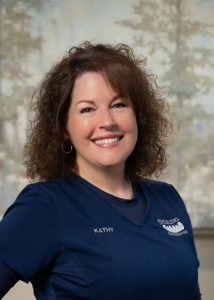 Kathy
Digital Treatment Coordinator & Orthodontic Assistant
Kathy loves working with a team she considers her friends and has been an important member of Starling Orthodontics since 2001. She tries to make each patient feel like they are important to us by taking time to talk with them.
When she's not working, Kathy is spending time with her husband, two children and a black rescue cat named Stealth. Her son recently graduated from GA Tech, and her daughter recently graduated from UGA. She loves to travel anywhere she can reach via cruise ship and her favorite movie is Sweet Home Alabama! Kathy's choice for a superpower would be the ability to heal any illness. How marvelous would that be?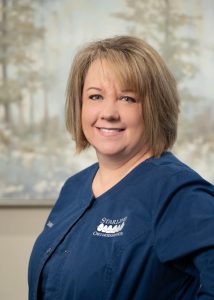 Danski
Orthodontic Assistant
Danski joined the team in May 2015 and loves the familial atmosphere of Starling Orthodontics. She is always giving 100% of her attention to our patients and practice!
Danski loves camping in the mountains and spending time with her family, including her spouse, two girls, and two Chihuahuas. She is a big fan of classic rock, the Grand Canyon, and the series Ozark. If she could have any superpower, Danski would turn back time.